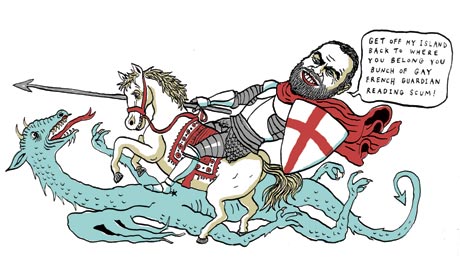 RADIO LITOPIA INTERVIEW FOR ST GEORGE'S DAY
For St George's Day I was interviewed by Garry Bushell by Radio Litopia. Radio Litopia is an internet based radio station that broadcasts to a worldwide, but quite intellectual, audience.
For a change the interview wasn't conducted in the usual BBC format of a few minutes of attack with very little opportunity to talk about the real issues.
If you look at Radio Litopia's website you will see that Garry also has recently interviewed Nigel Farage.