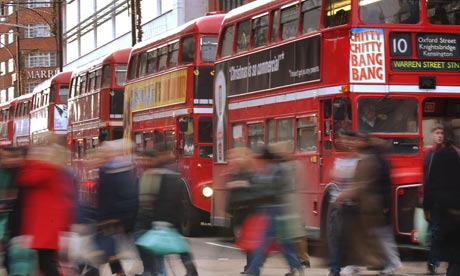 The article below from the Daily Mail shows two things. One is that big foreign owned businesses cannot be trusted to make decisions which are either in our People's or in our Country's interests. The second is that individual English people need to take up some of the fight themselves personally.
The selection process described seems clearly to be illegally discriminatory contrary to the Equality Act 2010.
Any English person who applied and was properly qualified and yet who did not get the job should be taking their case to the Employment Tribunal.
Also anyone who would like a bit of extra money who is also properly qualified should be applying for these jobs and then when refused taking Abellio to the Employment Tribunal.
As a specialist litigation solicitor I would be delighted to help professionally!
Here is the article:-
"Bus firm flew bosses to Poland to hire 50 foreign drivers after claiming they could not find Brits to fill the jobs

2.46 million Britons on the dole... but company still goes abroad for workers

Emerges days after Home-office sponsored groups says immigrants ARE taking British jobs

By Daily Mail Reporter
31 May 2013

Bus operator Abellio flew to Poland to recruit 50 new drivers claiming they could not find any suitable British candidates'

A UK bus operator flew bosses to Poland to recruit 50 new drivers despite there being 2.6million people on the dole in the UK.

Abellio, a subsidiary of the Dutch state rail operator, claimed it could not find suitable British candidates to work on routes in central and South West London.

The firm went on a massive recruitment drive in former Soviet country to expand its workforce. They claimed that there were 'no suitable' Britons.

But a current employee at the transport giant said he knew a number of friends who had been interviewed for the posts - and turned down.

'The Routemaster will soon be back in the capital. What a shame if British drivers miss out on the chance to drive it,' the driver, who wished to remain anonymous, told the Sun.

An Abellio spokesman said: 'In order to supplement recruitment in the UK we held an open day in Poland where 51 experienced bus drivers were recruited.

'We are not aware of any occasion where a suitable candidate has been turned away.'

The Polish drivers, some of whom have already started work, will be paid £10.60 an hour for the first two years at which point it will increase to £11.50.

There are currently 2.64 million unemployed people in Britain. Critics would suggest that any number of these would have been suitable candidates to drive the iconic buses.

The revelation comes as it was revealed that 160,000 Britons have missed out on employment because work was taken by foreigners.
http://www.dailymail.co.uk/news/article-2086652/Bosses-new-London-Routemaster-bus-fly-Poland-hire-drivers-turning-Britons.html
It is of interest that on Abellio's website there is the following statement:-
Abellio operates public transport contracts in Europe, while working in partnership every day to consistently exceed passengers' and stakeholders' expectations. Every day, we deliver rail and bus services to over 1 million passengers in the UK, Germany and the Czech Republic. Our parent company, Netherlands Railways, has a concession for operating the core rail network in the Netherlands. Abellio was established to acquire and operate passenger transport services outside the Netherlands. We want to become an owning group which is recognised across Europe for our excellence in customer service and our co-operation with stake-holders and industry partners.
Here is the link to their website
http://www.abellio.com/uk/home.html
"
Don't tell Abellio about it, but if you know anyone who could "take them to the cleaners" let them know of their claim!