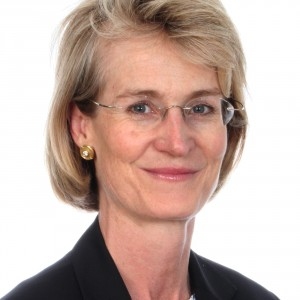 Complaint made about Judge who claimed 'we are LUCKY to live in a multi-racial society'!
I read with dismay the reported remarks of District Judge Emma Arbuthnot in sentencing Viscount St Davids and I have therefore written the following complaint to the Lord Chancellor:-
Lord Chancellor's Department
Re: Complaint against District Judge Emma Arbuthnot
Politically biased sentencing remarks
I am making this complaint on behalf of the English Lobby which is a 'not for profit company' whose purpose is to stand up for English values and the English Nation.
We read with dismay the reported remarks of District Judge Emma Arbuthnot in sentencing Viscount St Davids. We do not know anything other than what was reported in the newspapers, internet and broadcast media about the offences for which Viscount St Davids was convicted and sentenced, but it is a fundamental principle of English Justice that Judges are neither politically biased, nor give the appearance of being politically biased.
Judging from the reported remarks this was not the case with this District Judge. She used the opportunity to grandstand her personal political views before the national media in a case with considerable press interest because of person being sentenced was a member of the aristocracy. In these circumstances the District Judge is quoted as having said:- "this multi-racial society we are lucky enough to live in."
This is not a statement of law, on the contrary this remark is blatantly politically loaded and partisan. It is not a remark that everyone would agree with, but it is simply an expression of the current Establishment orthodoxy of liberal multi-culturalism. Clearly she would have been well within her rights to both hold such an opinion and also to express it both as a private citizen and in most public offices. This is not the position however for a Judge holding forth from the judicial bench in Court.
From her other remarks in the case one suspects that the District Judge was also in the minority on the issue of Brexit which seems to have been part of the matrix of the alleged offences.
In short it is quite wrong for any Judge either in sentencing or in convicting in any court to give voice to their personal prejudices and political opinions however orthodox. In this situation the District Judge has brought discredit to her office and should be disciplined. If this is part of a pattern of behaviour by her, then perhaps she should be dismissed.
Here is the English Lobby's press release:-
The English Lobby complaint made about the Judge who sentenced Viscount claiming we are LUCKY to live in a multi-racial society
.
The English Lobby has written a letter of complaint to the Lord Chancellor to discipline District Judge Emma Arbuthnot for her blatant political bias and discriminatory prejudice in making the above remark. Whilst this remark is fully in accordance with the increasing prevalence of Judges who are multi-culturalist liberals, it is nevertheless a blatant breach of an English judge's constitutional and legal duty to be impartial and politically neutral.
Robin Tilbrook, the Director of the English Lobby said:- "Some people think like the District Judge that "this (is a) multi-racial society (which) we are LUCKY enough to live in"." Many others do not welcome it or accept it and others actively oppose it, so for the District Judge to use her opportunity of maximum publicity in a high profile case to make a blatantly political point was and is an abuse of her judicial position for which she should be disciplined.
Let us see if the new Lord Chancellor, David Lidington MP, knows his duty and reins in this blatant display of political bias by a Judge.
If you feel the same way about this please use the address above to put in your own complaint!